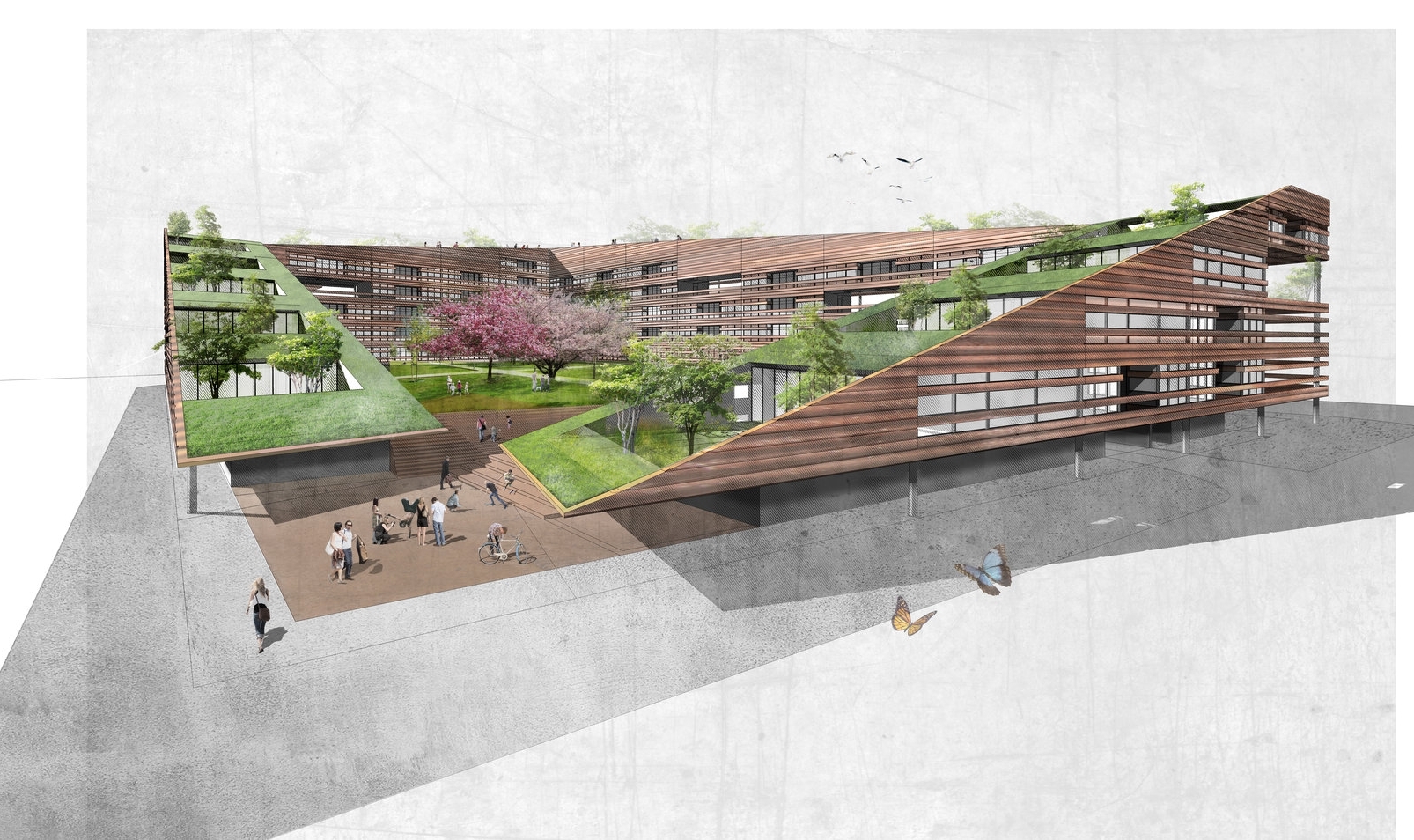 MTA competition entry for a housing project in China. The building was designed to focus on the 'Flower Ocean' (natural park of flowers) that could be seen from all parts of the proposal by residents and visitors.
The building floats above street level allowing all the auxiliary residential functions to happen at ground floor level (playground, gym, shops etc). Communal gardens step up from the inner courtyard over the stepped roof of the apartments allowing the flower ocean for flow over the building.
Each flat is designed following the same 9 sectors (box) Feng Shui Bagua Map principle, which defines, private, social and outdoor spaces.