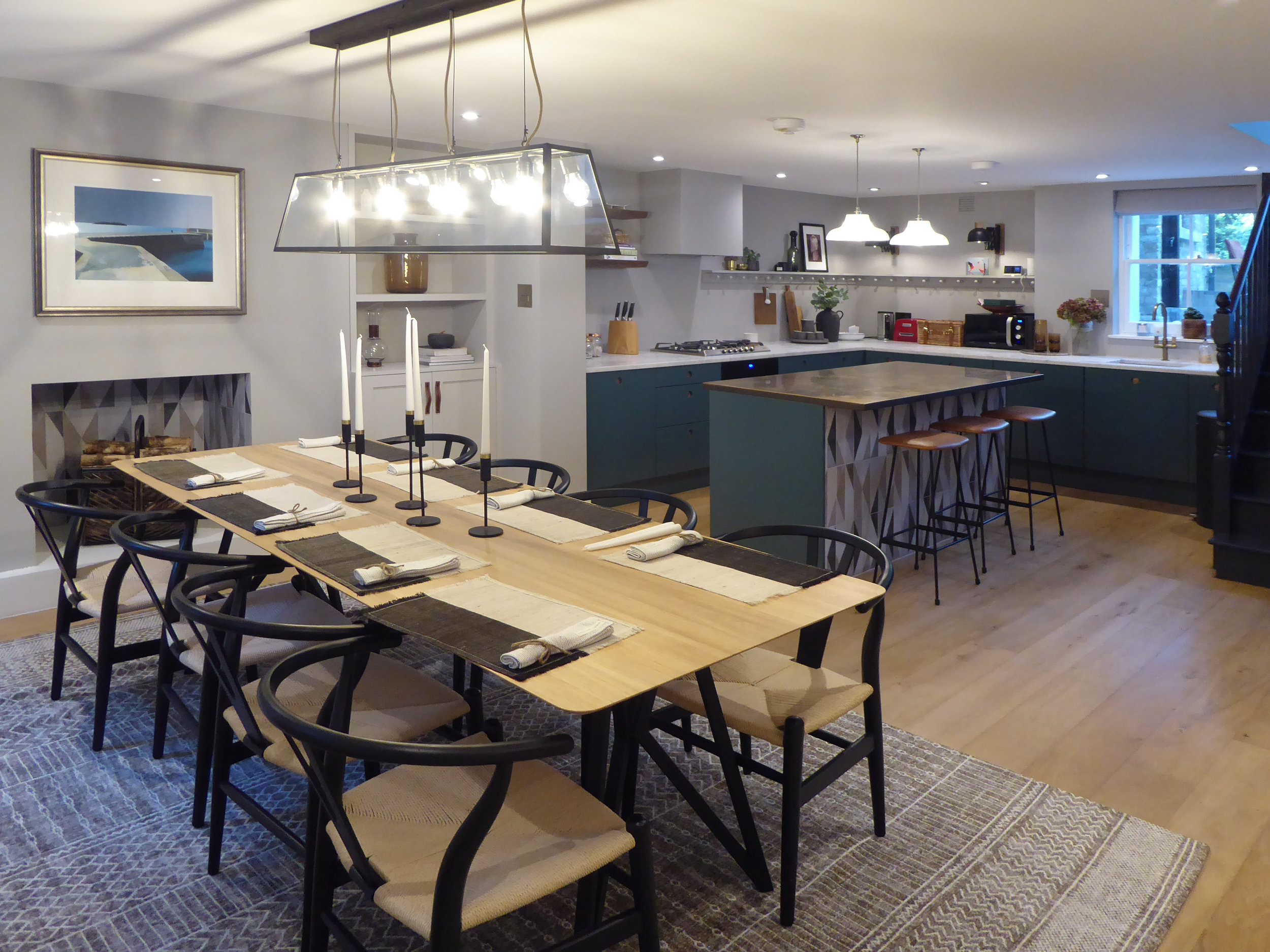 Following delicate negotiations with the conservation and design officers at Southwark council, MTA won planning permission and Listed Building Consent for 79 st. George's Road. This included a contemporary rear structural glass addition to the Listed property, linking it with a disconnected bath house which was carefully restored and converted into an office. The structurally glazed, link, extension allows views and access to the rear garden, via full height sliding doors, extending the extension into the garden and the garden into the extension.
The main building was fully renovated with new bathrooms and the existing kitchen was given a face lift. The client appointed an interior designer and we worked closely to ensure their design worked seamlessly with ours, project managing the works on site. The original marble kitchen worktop was cleaned and complemented with new 'naked' doors and an antique brass island worktop. The existing floors were sanded back and stained on the upper floors. The electrical switch plates were replaced with Dowsing and Reynolds black face plates.
A new A/C system was installed to the first floor together with and a large walk-in closet made from American black walnut. Both bathrooms feature polished plaster walls which reflect natural light and complement the marble tiling.